Hi DB folks,
This vivarium was put together about 2.3 years ago. So far, the only animals in residence have been snails, isopods, etc. It was a fun, but quick build, mainly using materials I had on hand and trying to avoid successive applications of anything that would need to cure. I've been pretty busy over the past couple years and haven't had much time for this hobby - too busy to keep frogs in fact - other than to watch the vivs I have grow in. I've done some sporadic documentation of the 'floral evolution', which you will find below... now that photobucket has "generously" allowed me to use my free account, so long as my photos are graced with their lovely and unobtrusive watermark. I swear, I think one day we will have two spend our time watching multiple ads at once, just to obtain feeder pellets as we click "buy now." Neither a cynic nor a luddite, but I sympathize. *end rant*
Interestingly, I hadn't ever heard of National Geographic tanks, but found one by coincidence on CL when I was getting ready for this project. It is a neat container and, IMO, superior to exo terra or zoomed. It measures 24Hx36Lx18D, so I guess the volume is roughly 67 gallons. Originally, two 30" Finnex Planted+ LED fixtures provided the necessary photons, but I realized after a few months that this was overkill and removed one fixture. I am impressed that one small bank of LEDs provides enough light for all of that volume.
Some plants have come and gone, as expected. A few didn't survive the conditions. Some orchids, bromeliads, and things were removed since they didn't really fit. Some of the plants went through a big growth spurt and have leveled out, while others have been gradually staging for their big moment and are just starting to take off, or still nearing that moment. Most of the plants have done pretty well and the scene is looking pretty near the original conception, which was a little world of epiphytes, vines, and aroids. Anyway, hope you enjoy some new eye candy.
A month after planting, 11.2016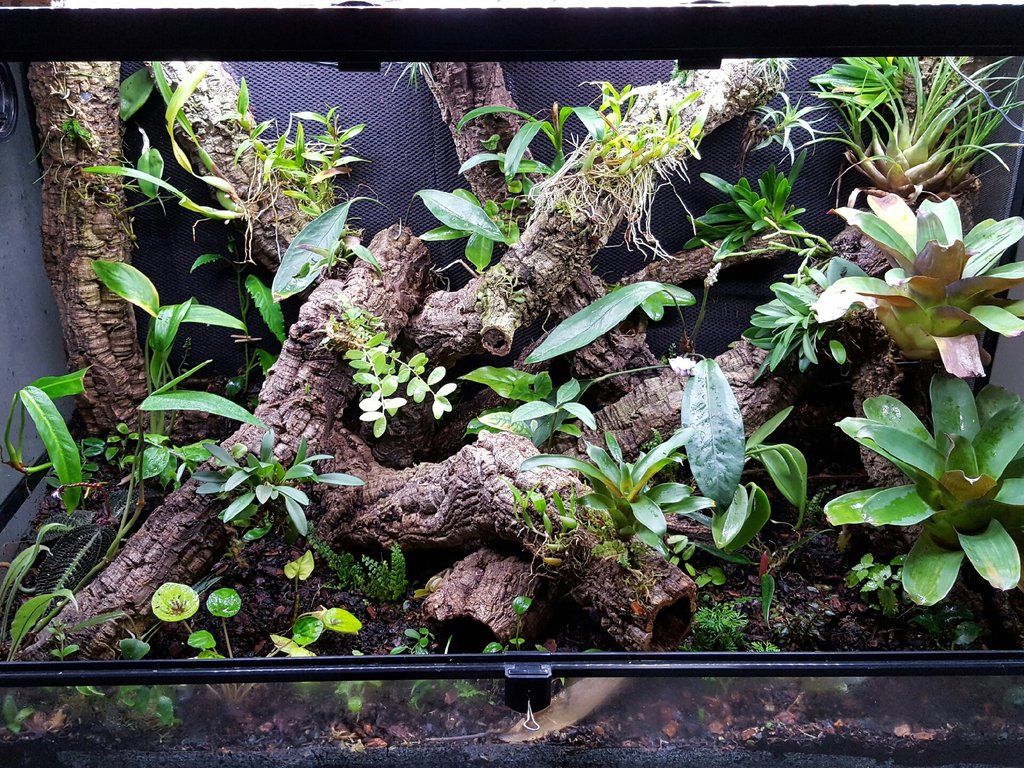 12.2016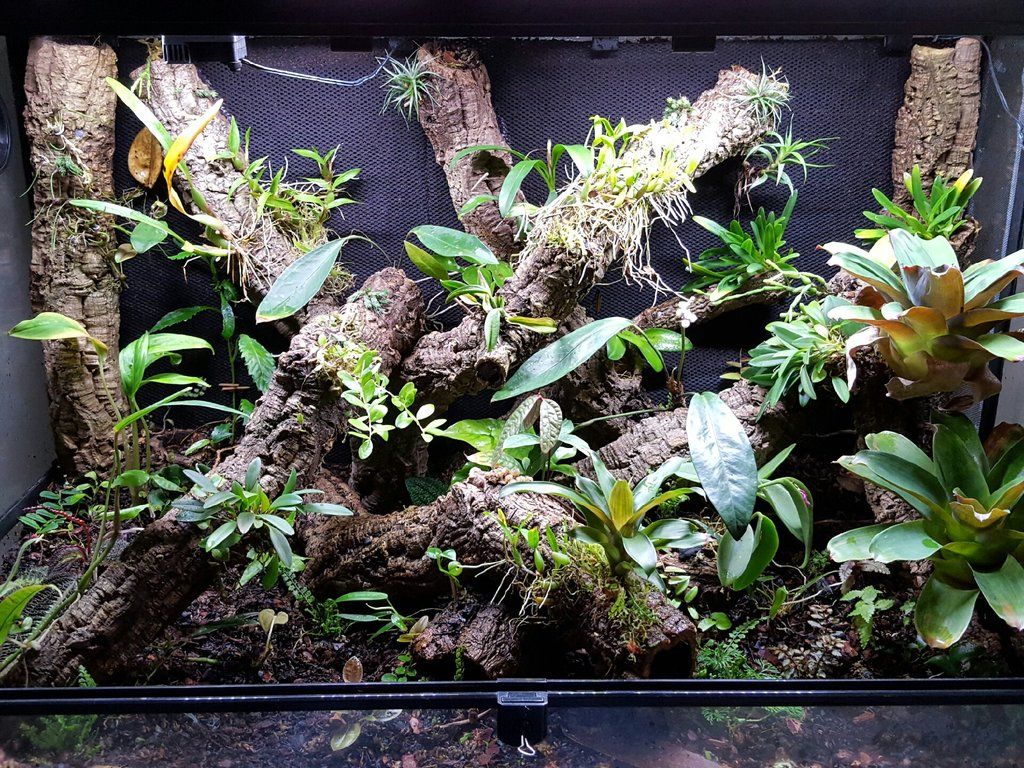 2.2017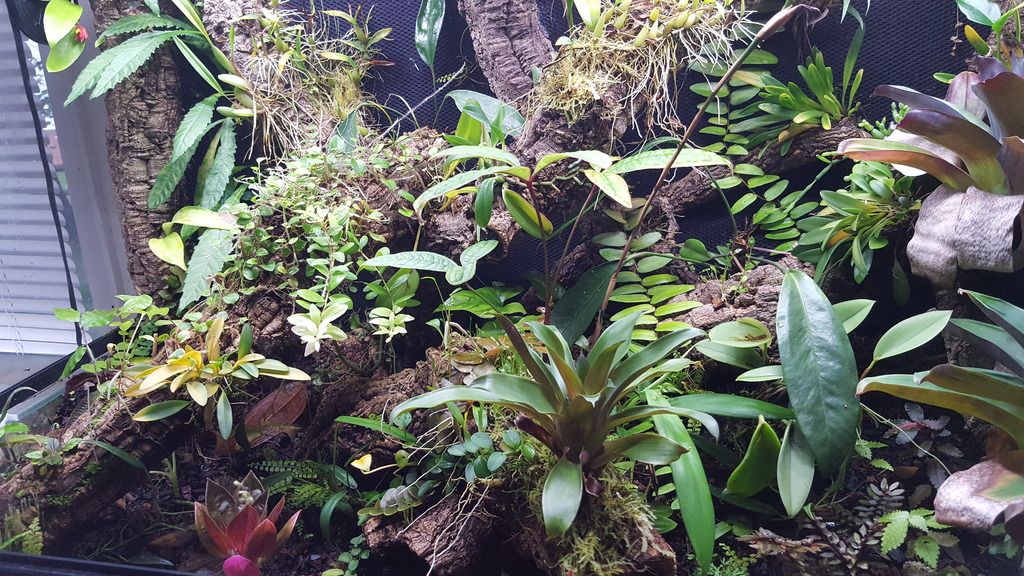 10.2017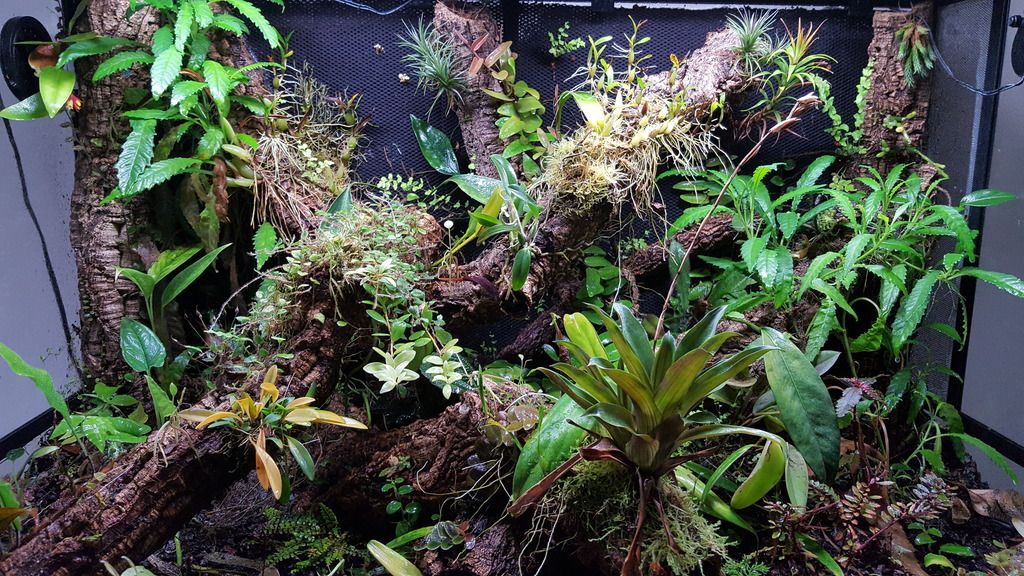 6.2018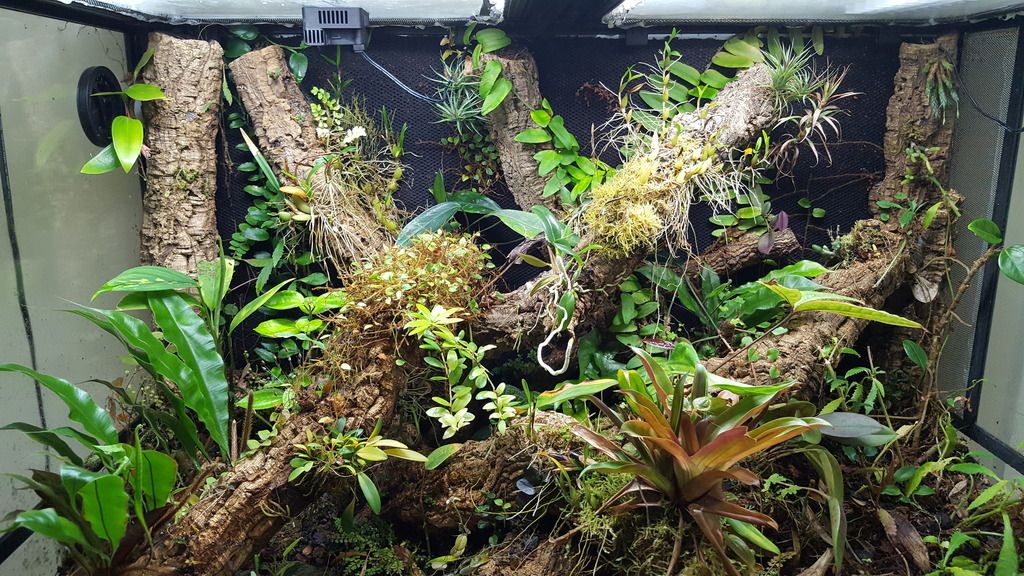 11.2018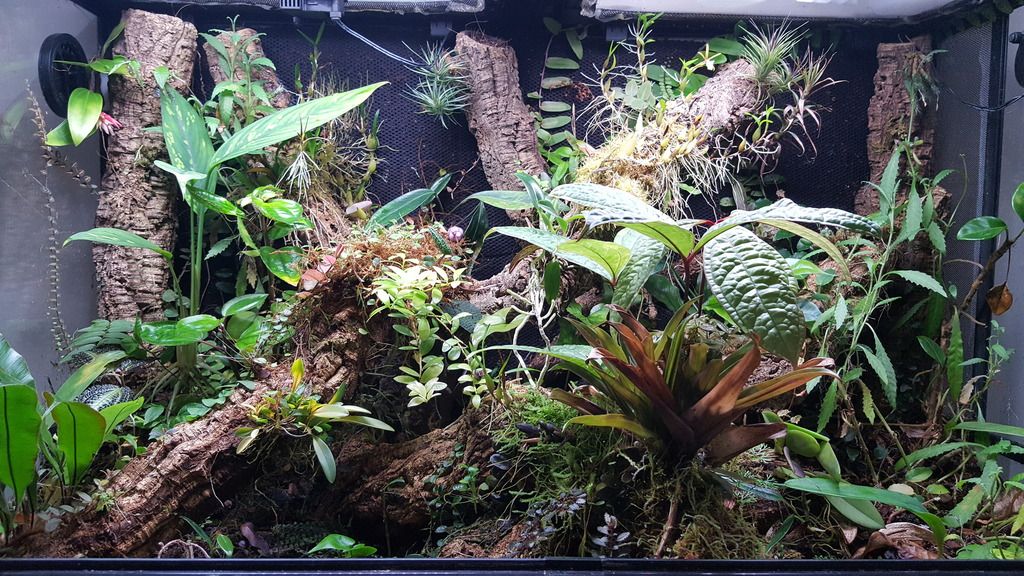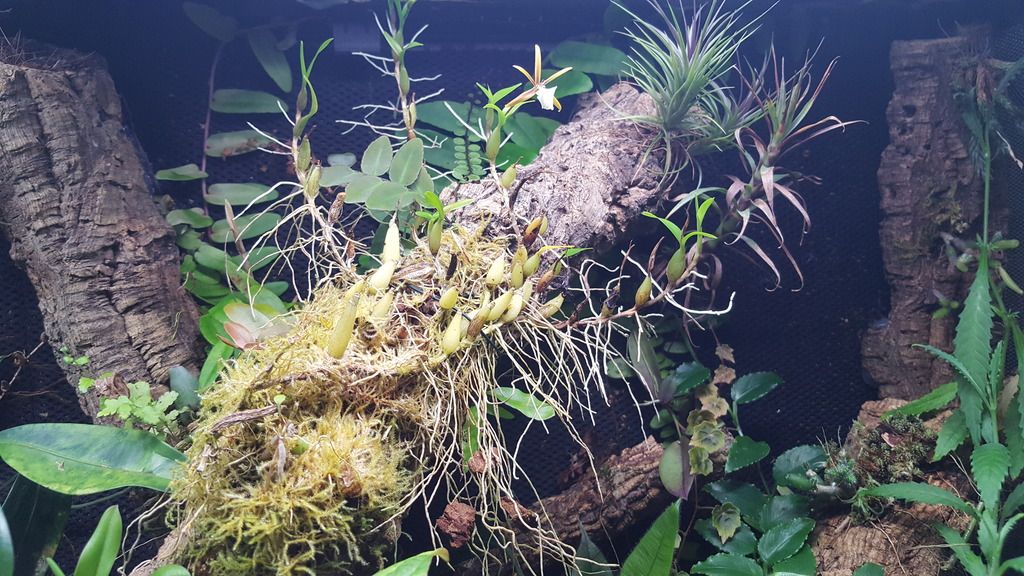 1.2019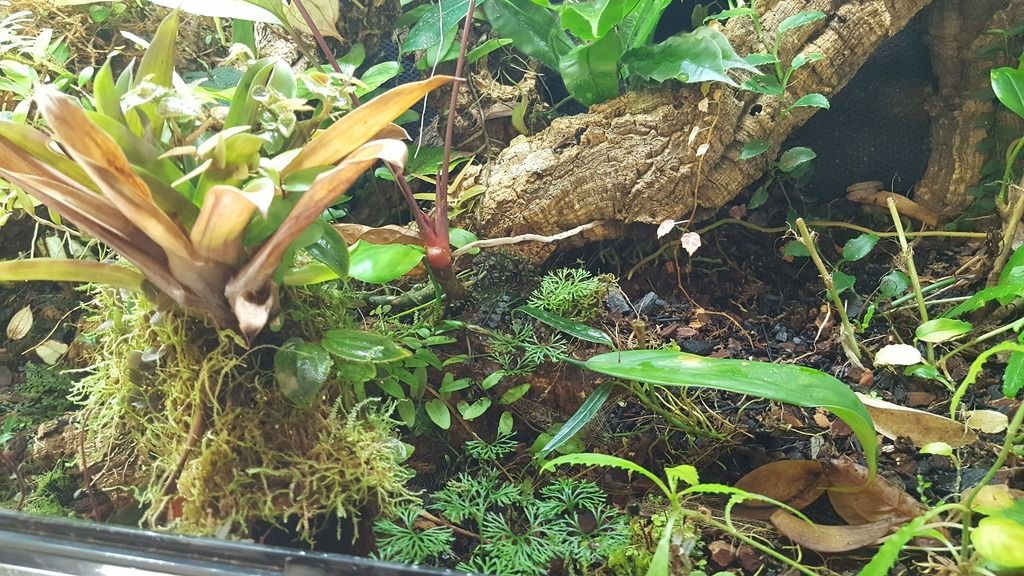 Cheers,
Mike