Hi All,
I've finally completed most of the build in my first DF vivarium. It's a 24x18x24 Exo Terra with the mesh lid replaced with a solid piece of 5mm clear Acrylic (which I plan to put some small ventilation holes in).
Background consists of black silicone on the glass, covered in expanding foam coated with more black silicone and then covered in a mix of coco-fibre, orchid bark & ProRep Forest substrate.
Lighting is an 18 inch Beamswork 6500k LED panel, but I also plan to add a T5 hood as well.
My intention is to plant the vivarium up and let this grow in for a couple of months before adding 3 or 4 DF's.
This is the current state of play with the viv: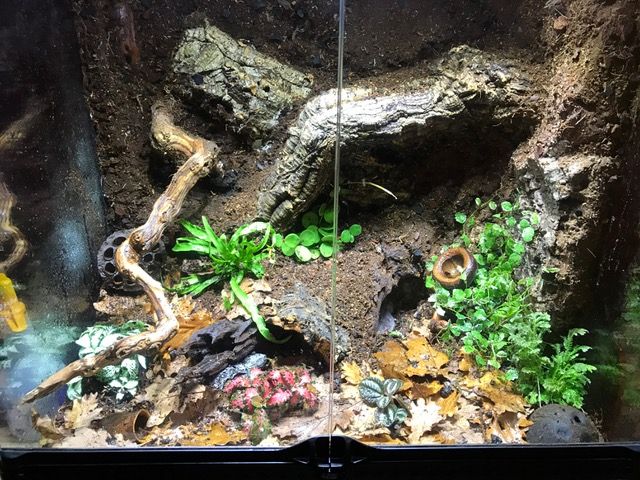 I have planted the following (from left to right):
Hypostes sp. - White
Microsorum sp.
Hypostes sp. - Red
Peperomia Rotundifolia
Pilea sp.
Ficus Pumila
Selaginella
I'm now struggling to decide what to plant, and where to plant it. Any suggestions, including location would be much appreciated.
Thanks
Tom.