07-05-2008, 06:00 PM
Member

Join Date: Mar 2008

Location: No. CA

Posts: 1,451

Thanks: 3

Thanked 22 Times in 17 Posts
My two vivs
---
I finished my second viv. The water feature can be a little frustrating, but I do enjoy looking at it now that it's done.
First, my first tank a 20L.
This houses azureus juveniles and will be pared down to two once I can sex them. I still need to throw in some leaf litter, but the frogs have been pretty happy so far amongst the plants. Their favorite spot to sleep is within the fern in the back left corner.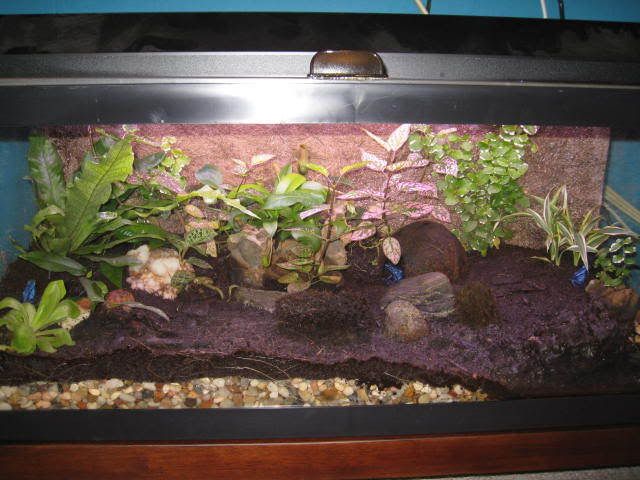 My new tank is a 29g.
The stream runs down the wood into a cork stream bed. This houses citronella juveniles and will also be pared down to hopefully a pair once I can sex them.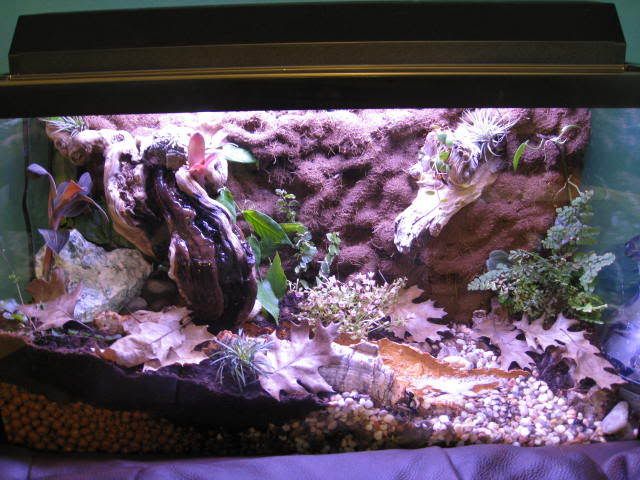 Thanks for looking.
__________________
Frogs & vivs? Enough to substantiate a diagnosis of OCD...