03-27-2014, 09:02 PM
Member

Join Date: Jul 2013

Location: Naples, FL

Posts: 348

Thanks: 150

Thanked 14 Times in 13 Posts
Santa Isabel Viv
---
This is my 18" Exo Cube Santa Isabel viv that I finished the other day. The picture isn't all that great, it was taken with my phone.
I incorporated 12 horizontal film canisters along with cork flats for multiple ledges throught the viv. I read many posts and had some good feedback about having a water feature for them because they will more likely use it to transport tadpoles to. It will be housing a group of 2.2 I believe, I've heard and seen two calling all the time.
Let me know what you think or if I can do something different. I'm not afraid of constructive criticism.
Here is a pic of one of the Santa Isabel's that will be in the viv.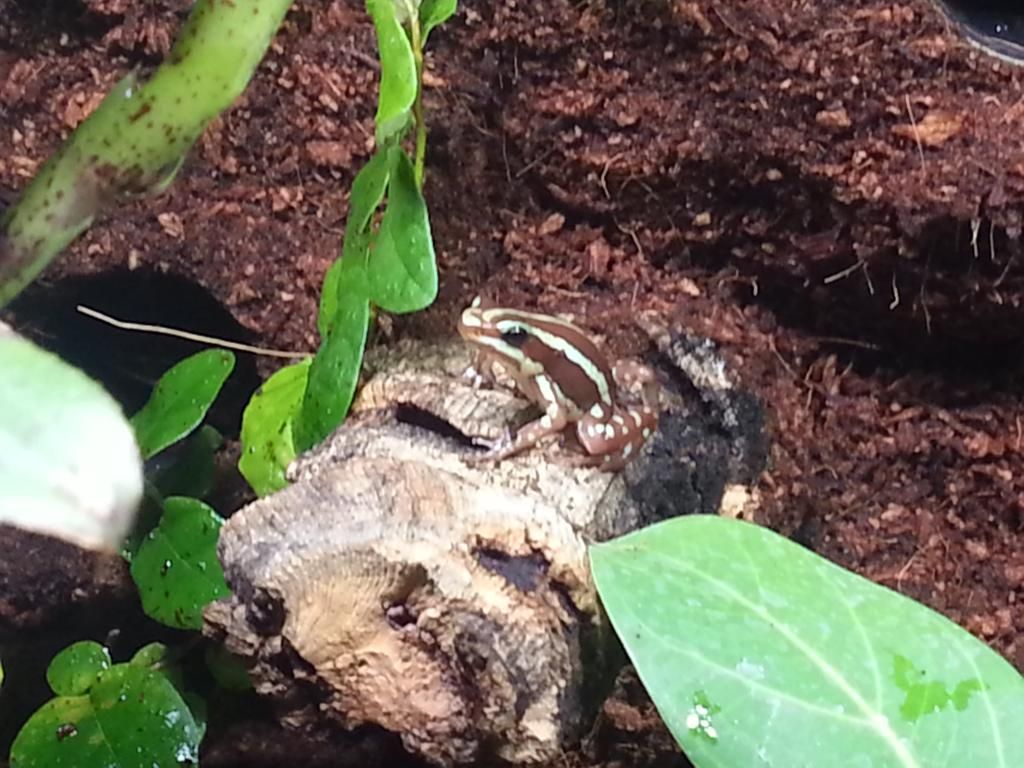 Thanks
__________________
Tyler

"Cowabunga Dude!" - Michelangelo