04-03-2006, 11:32 PM
Senior Member

Join Date: Dec 2004

Location: Indianapolis, Indiana

Posts: 4,324

Thanks: 0

Thanked 8 Times in 8 Posts
Green Legged Lamasi Breeding - Tadpole Transport 04/05/06
---
Found Mom, Dad and tad chilling in a film cannister. Dad hopped out and went about his business right away but Mom stayed around and I witnessed a pretty funny begging 'dance' by the tadpole. Lots of wiggling and body contact with Mom.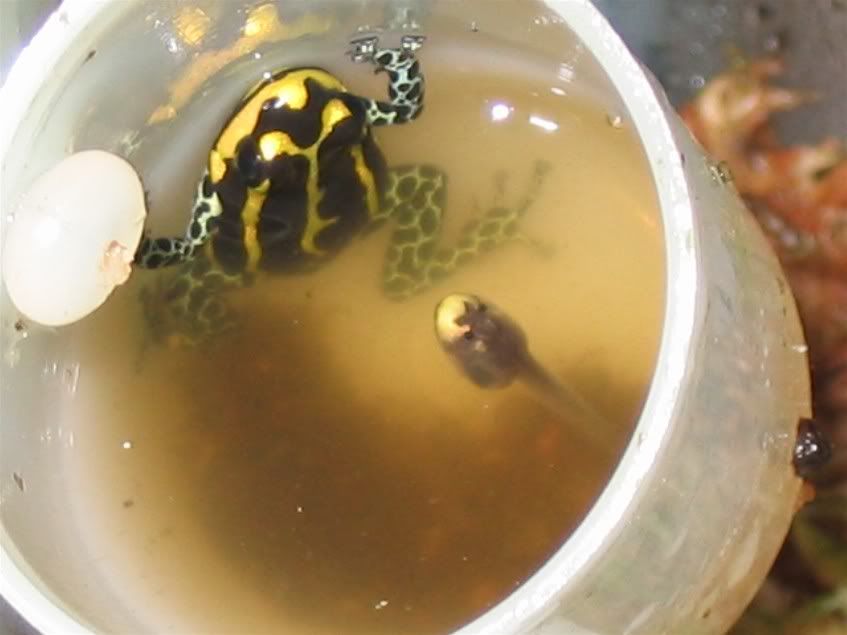 Also, just pulled this newly morphed froglet that came out of the water 3 days ago. I obtained the parents from Phil Tan as a young proven breeding pair on December 23rd, 2005 and this is their first offspring out of the water....so a little over 3 months later.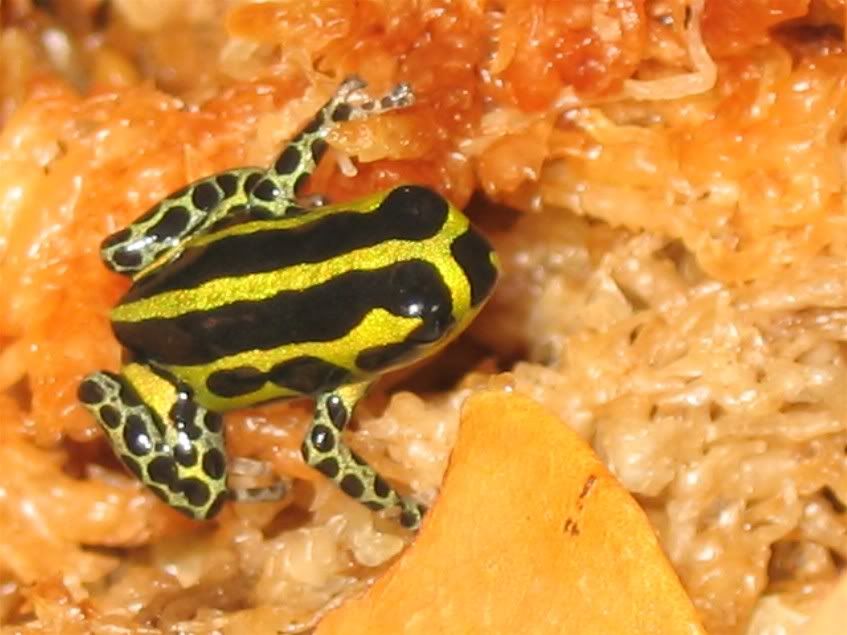 These guys certainly have been entertaining and productive. Froglet #1 has 20 siblings in the water at different stages of development.
Bill