In keeping with my theme of KISS vivs - Keep It Simple Stupid - mostly because I don't have the artistic talent the rest of you have, this is my take on a simple clay substrate.
For the clay I mixed calcium bentolite powder with red art clay powder with enough water to make a wet clay mixture. To give it some texture but mostly to help bind/hold it together I mixed in a good amount of shredded coco husks that I soaked in water over night. After I mixed it all together well I spread it out to about 1/2" thickness to completely dry out. After it was dried out I broke it up into about 1" pieces. This is what I ended up with.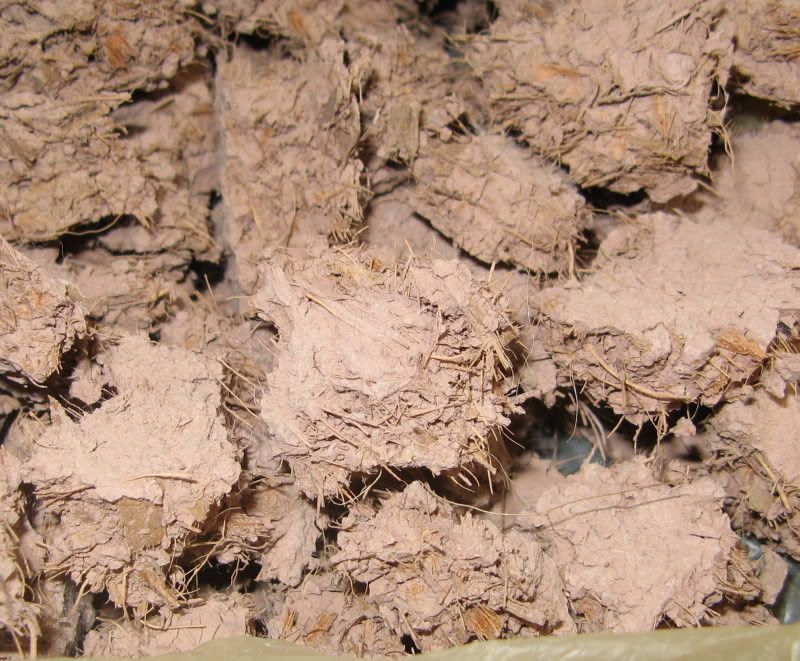 My vivs have a false bottom. On top of the false bottom I put coco husks. On top of that I dump in a 2 quart container of springtails that I culture on the shredded coco husks. Then on top of that I scattered the pieces of the clay.
For the front half of the tank I put a thick layer of mag leaves. The back half will just be some kind of viney plant.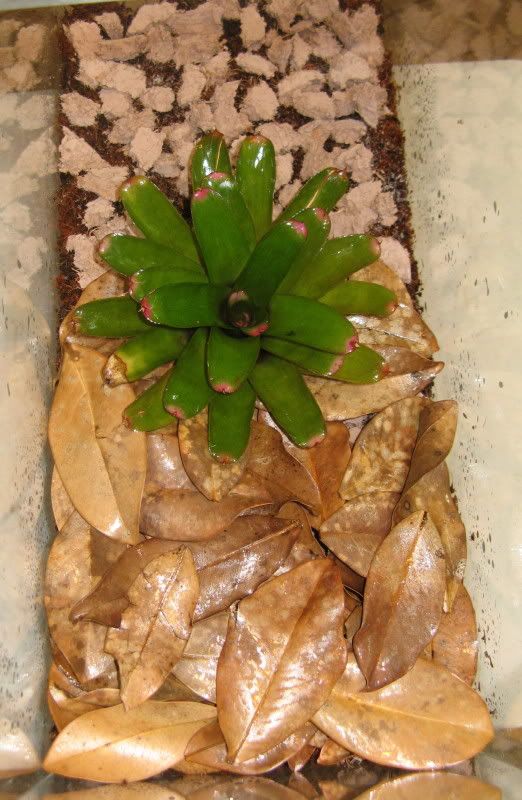 I'm thinking as the frogs crawl around the bottom of the viv hunting for food they will almost always be in contact with a piece of the clay. The springtails as well will be crawling around on the clay pieces which the frogs will then pick off and eat. At least that's my hope.