First Froglet
---
My first froglet is out of the water and hopping around. After his front legs popped I moved him into the parents viv in a plastic container, so he could come out whenever he wanted.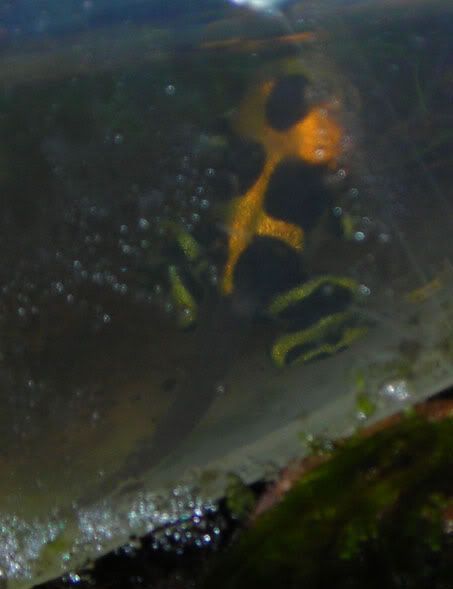 After his tail shrank down to the length of his forearms, he crawled out of the water.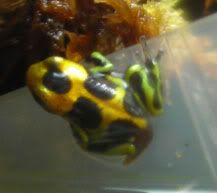 After that, he his under the leaf litter for a few days, and then yesterday I caught him exploring his new ability to jump around the plants in the viv.
And here's a pic I caught of his parents the other day. This was taken as she was laying the eggs (I actually saw it come out). An hour later and this clutch had fallen out of the canister onto the leaf litter.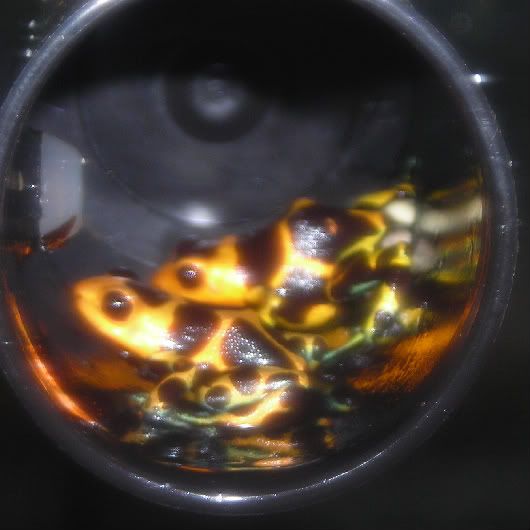 The female is in the back laying the eggs and the male is about a cm in front of her, cheering her on.
Comments
Posted 11-30-2008 at 12:08 AM by

Scott

Posted 12-08-2008 at 08:37 PM by

afterdark

Posted 12-11-2008 at 02:33 AM by

iridebmx