Tadpole might have sls
---
Update on my only tadpole. I think he might be showing sls. Specifically, one of his upper arms looks too small. Hopefully it will get bigger before he morphs. Sorry for the crappy pics, but this is the best i can do. Top pics are from today, bottom pics from 1 week ago.

I also set up an indoor garden. It has mostly houseplants in semi-hydroponics. I've added soem more since I took this pic.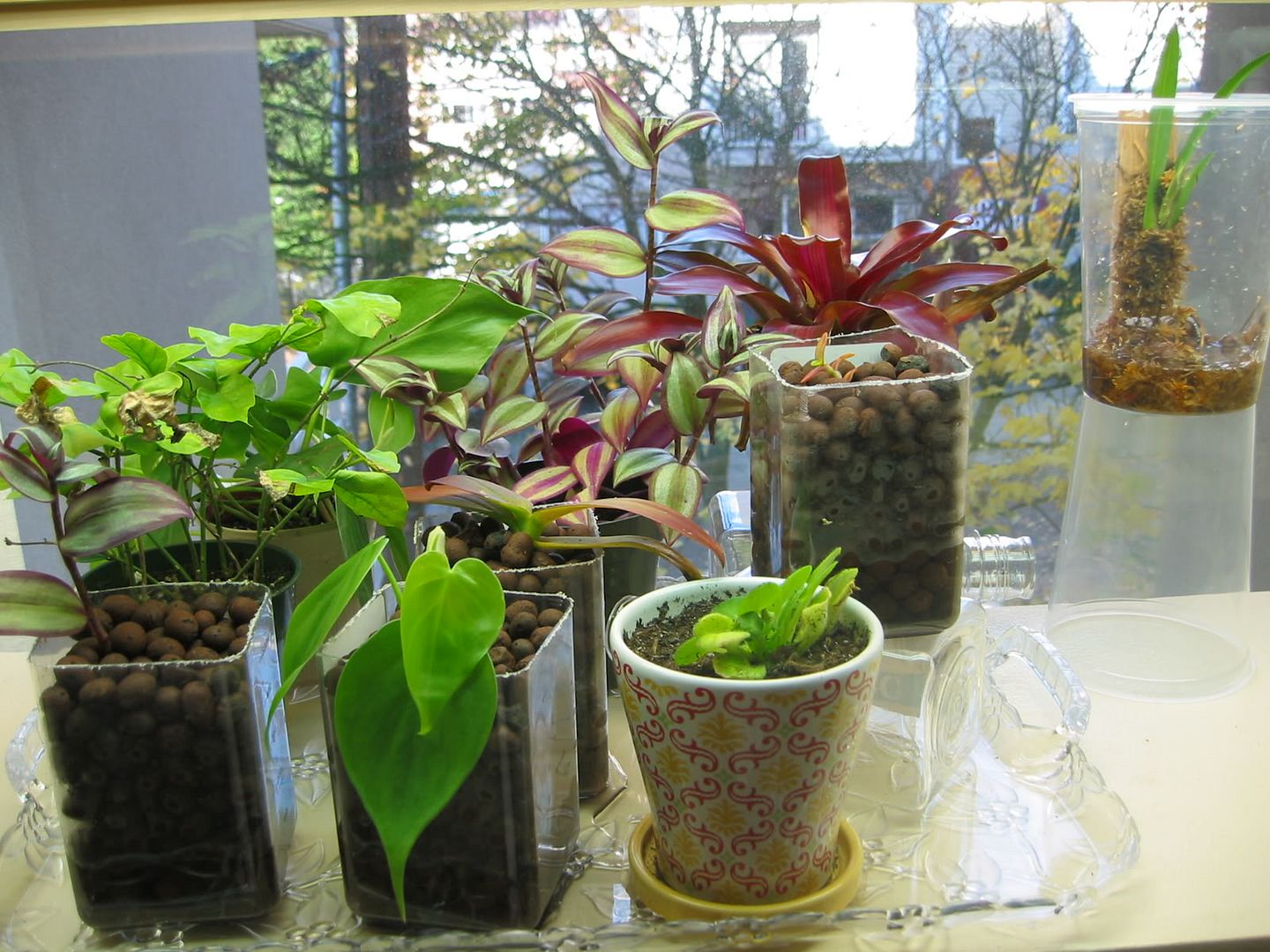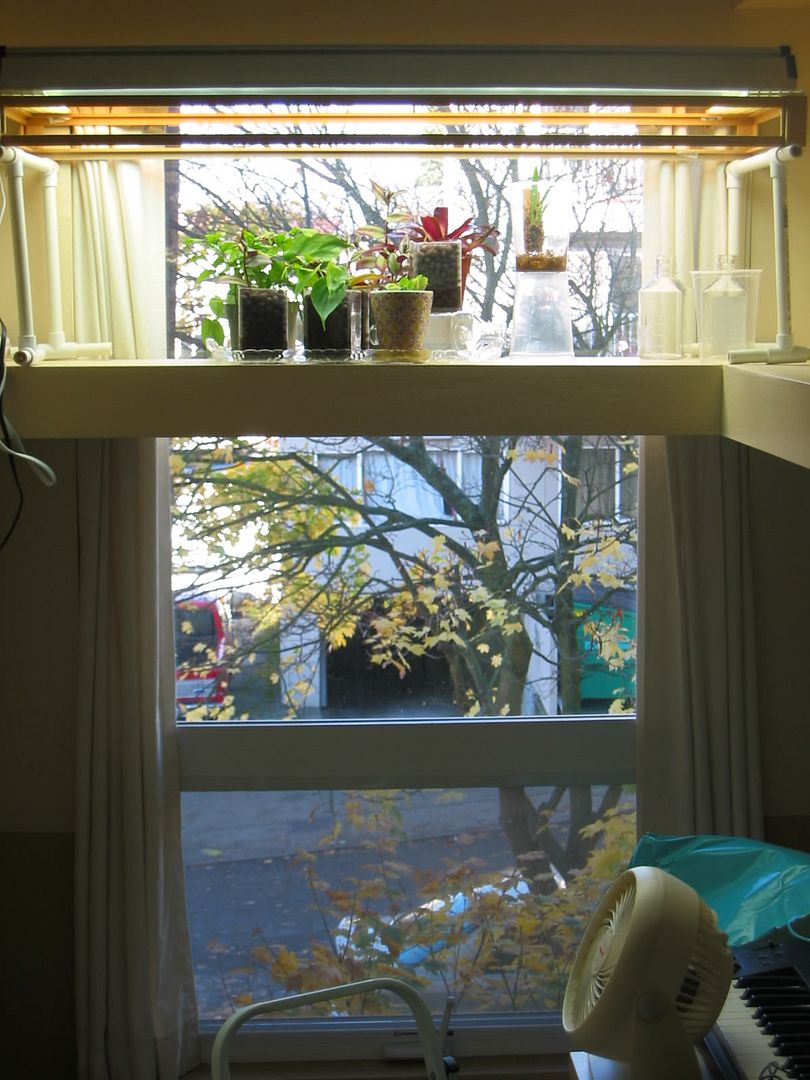 Since I quit using sluggo I've notice many more snails and a few slugs. I pulled the orchid out of my tank which was getting the worst damage from them and replaced it with a standard philodendron. This weekend I pulled about 20 snails. Another egg was layed on saturday, but I'm getting disillusioned because so many have gone bad. I ordered some dendrocare, which I hope help the situation. I've also quit using the UV bulb.
-mark
Comments