I know this gets asked alot, believe me I searched for it. Still, since I'll be getting my first frogs on Friday I figured it would be best to ask and make certain this is adequately set up even with the research under my belt. I apologize, it's the nerves.
This will house 6 vittatus for 30 days or so, with auxiliary QTs being set up in order to isolate sick or thin frogs. The Viv is technically ready for them, but I want to be certain everybody is ok before moving them in.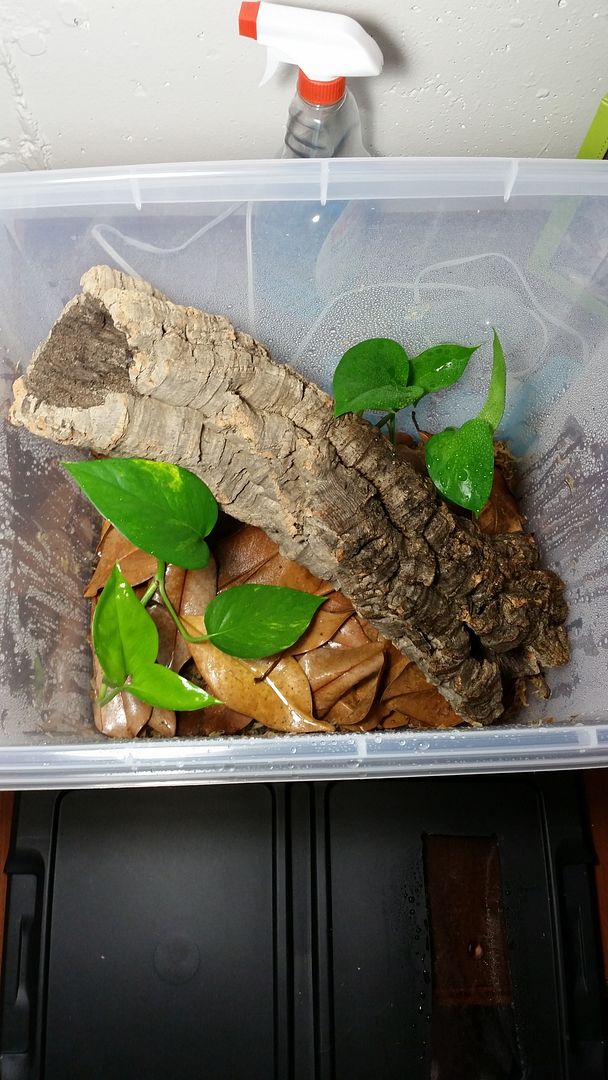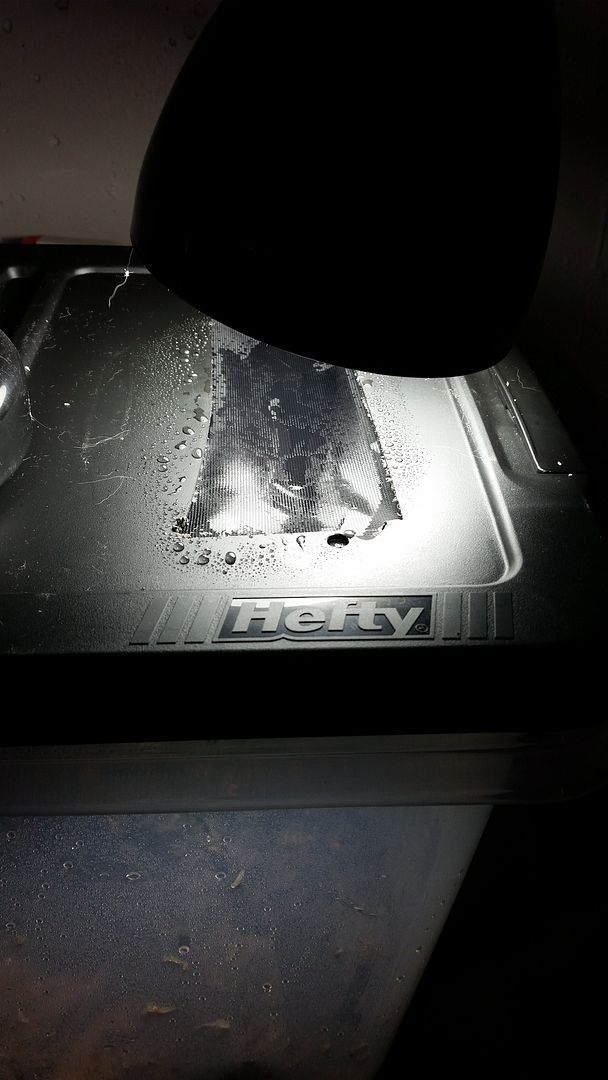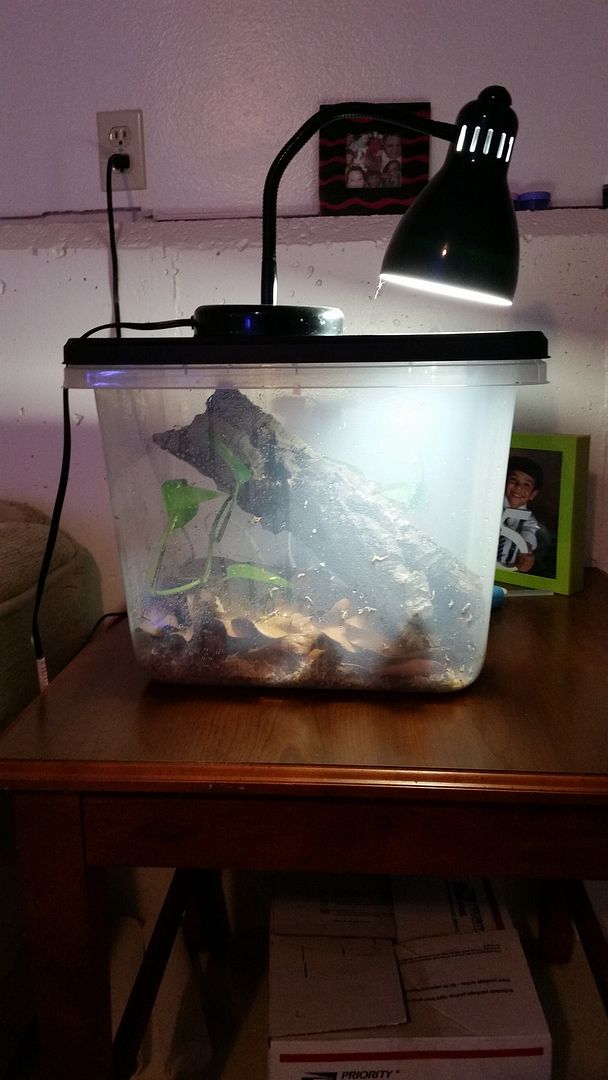 It's 16"x12"x13", it has a layer of sphagnum about .5" deep and a dense layer of leaf litter. I have two cuttings of Pothos,and then a spare cork tube thrown in for flavor. The vent was made with no see um netting and hot glue, I think I might do both sides of the cut out. Standard CFL, seeded with spring tails. The lid locks in place tightly, abs the container is food safe iirc.
Did I miss anything? I'll take any critique, I just want it to be as perfect as possible.
Edited to add: no windex was used in the making of this production