i see no one has replied yet. I will do my best to explain.
ok, i have never done a waterfeature in an exo terra, i always use horizantals.
but here goes... mostly pics..
this is a pond, i use Great stuff and then stick screen into wet gs at bottom of pond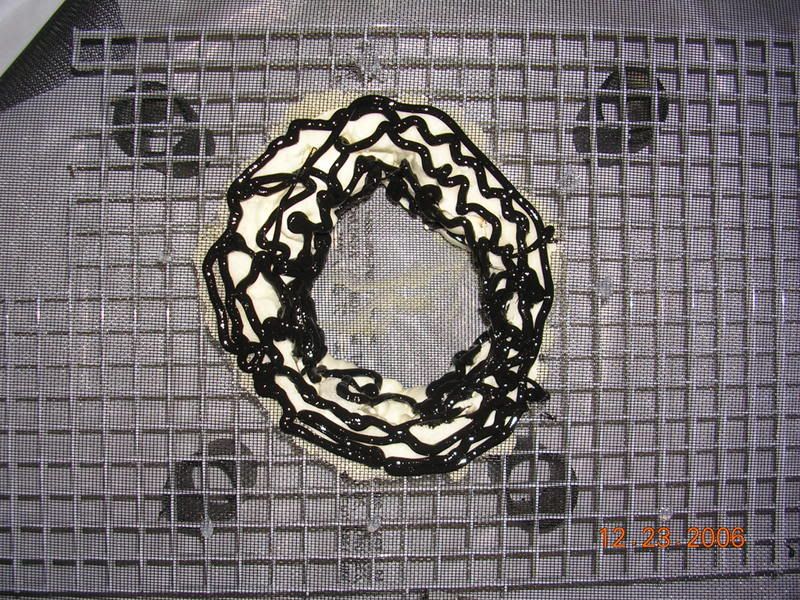 silicone to stick coco fiber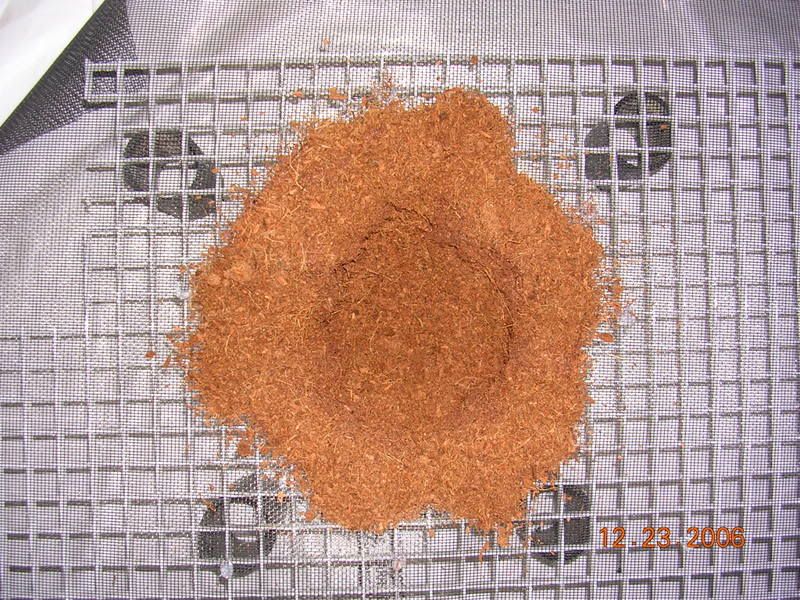 after coco fiber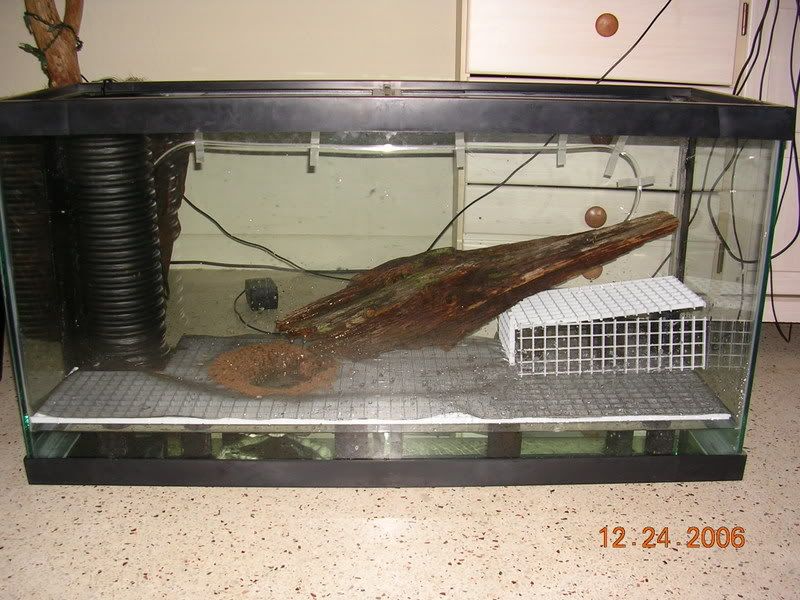 here you can see the pvc cut to size underneath the eggcrate. I have an irrigation tube in the back to hide the water pump and the tubing leading to the point where the water will flow out. (at the top of the wood at the right top corner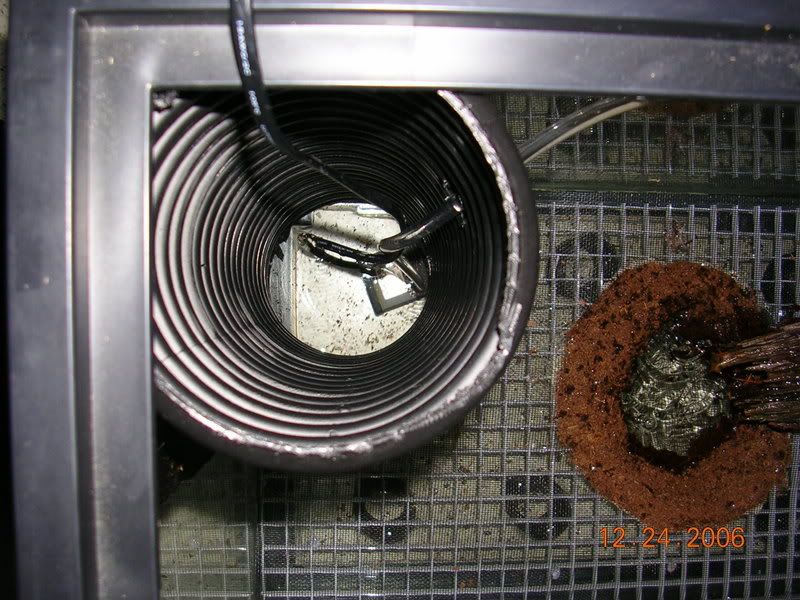 veiw inside the irrigation tube. you can get a 10" peice at HD for like 4bucks. You can see the pump and the clear tubing running up the irrigation tube.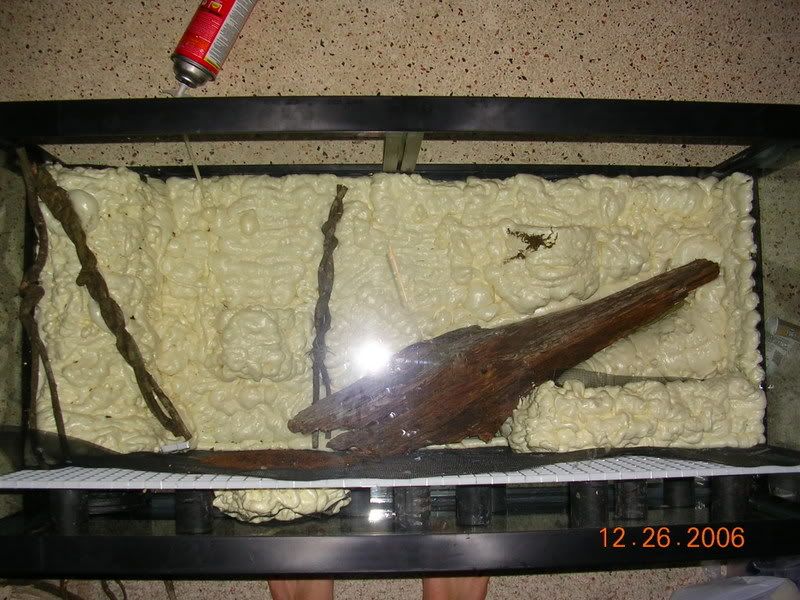 eggcrate covered in screen. Background covered in GS that holds the wood in place and hides the irrigation tube and the pump.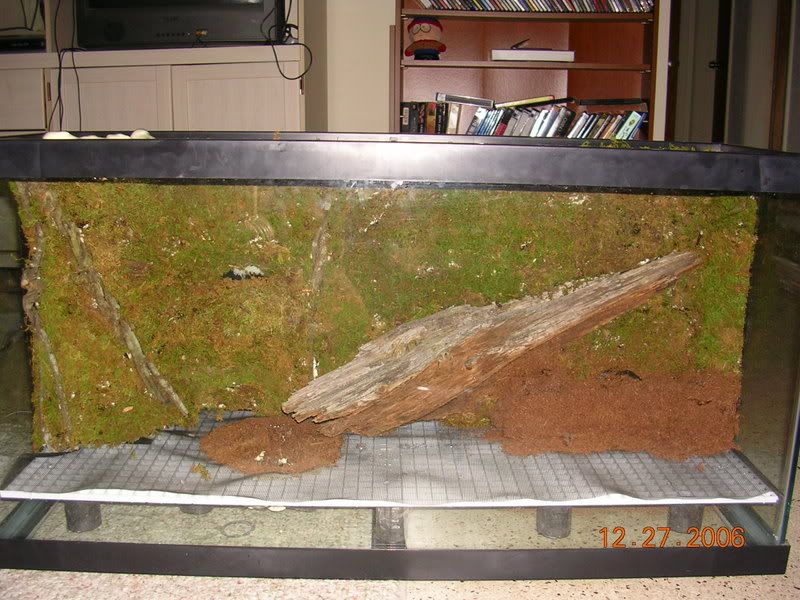 after applying dried sheet moss with silicone. As you can see it is green but shortly turns brown/yellow. I havent had any problems with molding, but i do prefer using coco-fiber. I now silicone the inside bottoms of all my tanks so you cant see the false bottom. Hope this helps....Sara